Rent or Buy Now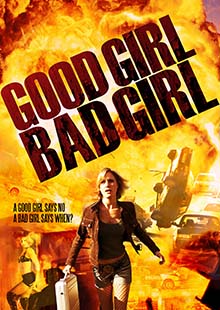 Good Girl, Bad Girl
Own It May 06, 2008
Genre: Action
Runtime: 95 Minutes
UPC: MAV-5256, 8-24355-52562-5
Storyline
Having a twin can have its upside, but for these two girls it definitely has a downside. With two very different ways of life and two completely different problems these sister's lives come crashing into each other at full speed. What ensues is an action filled ride of mistaken identities as the bad girl must become the good girl and the Good Girl, Bad Girl.
| Directed By | Cast |
| --- | --- |
| Sebastian Vigg | Julia Stinshoff, Hendrik Duryn, Graham McTavish, Nick Brimble, Michael Culver, Ross Boatman |
About the Crew
Nick Brimble (Robin Hood: Prince of Thieves)
Starring German film star Julia Stinshoff
Graham McTavish (2008's Rambo)
Michael Culver (Captain Needa in The Empire Strikes Back)
Ross Boatman (firefighter Kevin Medhurst in the long-running television series London's Burning), he is also a professional poker player.
Gallery
Gallery Images are Coming Soon.