Rent or Buy Now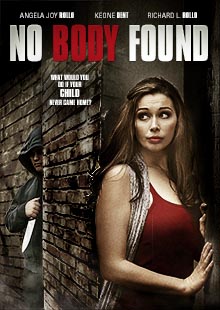 No Body Found
Own It April 10, 2012
Genre: Thriller
Runtime: 86 Minutes
UPC: MAV-5379, 824355537925
Young adults are missing in Orlando. Gone, vanished, just as they embark on their lives with all their hopes and dreams. The latest to disappear is Todd Blackridge, the only son of a wealthy land developer. Is Todd another victim of a sadistic killer who takes pleasure in tormenting his victims? What would you do if your child has gone missing?
Cast
Richard L. Rollo, Keone Dent, Angela Joy Rollo, Heather Brinkley
Director
Angela Lyons, Angela Joy Rollo and Richard L. Rollo
Selling Points
Director's Award - North Carolina Film Awards
Audience Choice Award & Official Selection - Wanderings Film Festival
Gallery
Gallery Images are Coming Soon.