Rent or Buy Now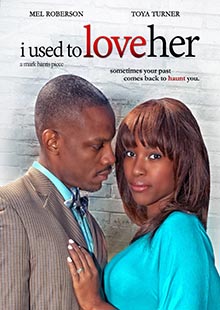 I Used to Love Her
Own It January 21, 2014
Genre: Comedy, Drama
Runtime: 90 Minutes
UPC: MAV-5425, 824355542523
Storyline
Simee, a well-known pop singer has lost her way and soul in the music industry. On a path to find herself she falls in love with a man far from her type but has characteristics which are much needed in her growth. Now she must make sure her past doesn't ruin her future with her new love.
Cast
Mel Roberson, Lil Rel, Toya Turner, Simeon Henderson, Sheree Bynum, Lorenzo Hunt
About the Crew
Lil Rel (country) was named by Variety as one of 2012 Top 10 Comics to Watch. He has taped his Comedy Central Half Hour which aired in spring 2013. Additionally He is in Ken Hart's upcoming Film,Let Me Explain.
Simeon Henderson (Terrance) has worked on blockbuster hits such as 'Barbershop II', 'War of the Worlds', 'Even Trade', 'Caught in the Game', and a host of other movies and national commercials.
Mel Roberson - Just seen in 'Jump In: The Movie'.
Gallery