Rent or Buy Now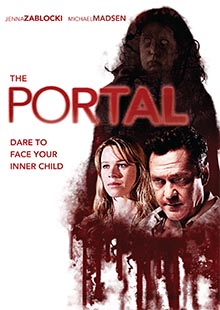 The Portal
Own It August 14, 2012
Genre: Horror
Runtime: 86 Minutes
UPC: MAV-5391, 824355539127
Storyline
At first she thought she'd encountered a rare strain of some exotic virus. However Dr. April Meadows discovers things aren't always what they seem. While investigating the case, she uncovers a mysterious painting, which seems to answer all of her questions - and begin of all of her problems.
Directed By
Serge Rodnunsky
Cast
Jenna Zablocki, Michael Muhney, Michael Madsen, Stacey Keach, Nicholas Brandon, Mary Margaret Humes, Sandy Hackett
About the Crew
Michael Madsen - Reservoir Dogs, Free.
Willy, Donnie Brasco, and Kill Bill, Sin City.
Michael Muhney - Sheriff Don Lamb on Veronica Mars, The Young and the Restless.
Nicholas Brendon - Buffy the Vampire Slayer.
Mary-Margaret Humes - Dawson's Creek.
Michael Desante - Sleeper Cell, Bad Ass.
'Rowdy' Roddy Piper - WWE wrestler.