Rent or Buy Now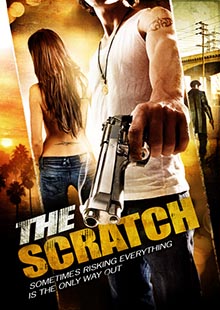 The Scratch
Own It November 18, 2008
Genre: Action
Runtime: 92 Minutes
UPC: MAV-5289, 824355528923
Storyline
A rookie private eye and his team put together a plan to rescue a kidnapped computer hacker who downloaded something he shouldn't have. A simple heist, rescue the hacker and retrieve the downloaded booty for themselves, but things don't always go as planned. The heist turns deadly when a hidden agenda is revealed leading to an explosive climax of betrayal and revenge.
Cast
Jason Adkins, Brian Forrest, Phil Idrissi, Kristen Nedopak
About the Crew
Kristen Nedopak- Mallory's End, Peas In A Pod, Brush Up
Promoted on Facebook and Myspace
Gallery
Gallery Images are Coming Soon.