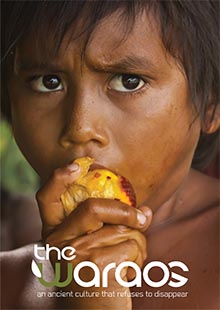 Waraos, The
Own It May 01, 2012
Genre: Documentary
Runtime: 46 Minutes
UPC: MAV-5388, 824355538823
Storyline
In South America, in the final stretch from the Orinoco River, survives one of the oldest cultures in America: The Warao or "canoe people." We get to know their customs, traditions, mythologies and their unique worldview of a people that continue to suffer an environmental crime: the end of the Caño Mánamo. The consequences of this injustice, the hopes and future of The Warao people are told in this eloquent cinematic documentary.
| Directed By | Cast |
| --- | --- |
| Régulo Briceño | Ronny Velásquez, Abel Palacios, Yordana Medrano |
Gallery
Gallery Images are Coming Soon.