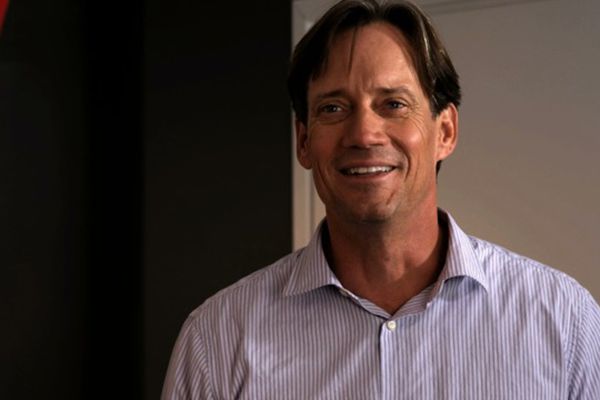 By Abel Franklin
When I first saw this movie, I assumed that it would be about a bunch of young people partying and living it up in Miami Beach. Being single in South Beach, you think of partying, sipping drinks and forgetting about all of your worries. You picture sun tanned young hot women. "Single in South Beach" has all of that, but it's what you wouldn't usually find that makes this movie worth watching.
Amy (Haley Webb) is a struggling real estate agent and aspiring dancer. She enjoys shopping, dining at the finest restaurants, drinking expensive wines, and partying at the most popular night clubs. Her main issue with that is that she can't exactly afford to finance these expensive habits. In comes Nick (Michael Erwin), a student studying in hopes of becoming an architect. Sandra (Tinsel Korey), a long time mutual friend of the two, introduces Nick and Amy. He becomes immediately infatuated with her vivacious energy and warm spirit.
Their relationship begins like every other one. They're spending all of their time together and enjoying the perks of being in a new relationship. Nice dates, long walks, and a person that you can confide in. All of that comes into question when the couple goes on a pair of double dates in which Amy insists that Nick loosen his wallet. He believes that she is becoming materialistic and shouldn't be so worried about spending a lot of money every time they go out.
While out at an event, Amy is then introduced to Sam (Kevin Sorbo) by a fellow real estate agent. Sam is a high profile celebrity agent looking for an apartment in South Beach that he can enjoy on his travels from New York. He has everything Amy wants in a man. Amy begins to show Sam the best apartment's money can buy until he finds the perfect one. Having spent so much time together, Amy and Sam have begun to have feelings for each other. It doesn't take long for the two to begin a relationship. But, it can go no further than physical because Sam is already a married man.
With Sam living in two states, Amy is often left in the cold. She takes residence in the expensive apartment and receives all of the financial perks. After another cancelled excursion, Amy runs into Robert (Carlos Ponce), a college professor whom she had a huge crush on. Does she continue to see Sam, who has been funding her lavish lifestyle and she still has feelings for, or does she give Robert a chance?