Rent or Buy Now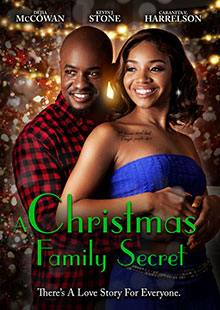 A Christmas Family Secret
Own It November 07, 2023
Genre: Drama, Holiday
Runtime: 87 Minutes
UPC: MAV-5989, 824355598926
Storyline
Joan believed that being a successful lawyer was the most important thing in her life. She became a successful lawyer at the sacrifice of not seeing or speaking to her father for three years after an argument. When she decides to surprise her father during his favorite holiday, Christmas, she comes back home to one surprise after another. So many she falls in love!
Produced By
Nakia T. Hamilton
Directed By
Nakia T. Hamilton
Cast
Dejia McCowan, Kevin J. Stone, Caranita V. Harrelson
About the Crew
Nakia T. Hamilton is a writer, director, and producer known for Beautifully Insecure (2017), Secure the Bag (2019), Let Go and Let God (2019), Heart and Soul Food (2022), and Keisha (2022).
Dejia McCowan is an actress known for Pimpstress (2022), Memoirs of a Vixen (2023), and The Games We Play (2023).