Rent or Buy Now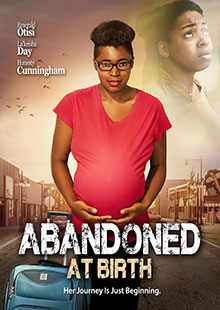 Abandoned at Birth
Own It August 23, 2022
Genre: Drama, Inspirational
Runtime: 109 Minutes
UPC: MAV-5819, 824355581928
Storyline
Abandoned at birth, Tina grows up with unanswered questions. When she finds her mom, more questions arise.
Produced By
Russell Thacker
Directed By
Jervonne Thacker
Cast
Emerald Otisi, La'keisha Day, Honesty Cunningham
About the Crew
Jervonne Thacker is a writer, director, and producer known for Flags on the Field (2017), Inner Beauty (2017), and The Perfect Prayer (2018).
Emerald Otisi is an actress, known for Untold: The Back & Forth Story (2021) and Abandoned at Birth (2022).