Rent or Buy Now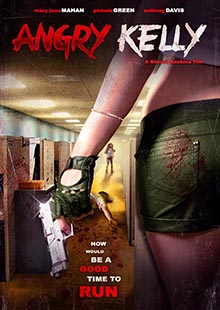 Angry Kelly
Own It August 26, 2014
Genre: Thriller
Runtime: 96 Minutes
UPC: MAV-5466, 824355546620
Storyline
Tanya is upset about her life when a coworker tells her a story about a former employee, Kelly Cage. Kelly Cage was a woman in free fall; a glumly average thirty-something desperately seeking an escape from her horrible life. A former alcoholic loses her daughter, her high-profile position and her dignity. She is doing all she can to straighten out and her closest friend is her laptop. Cage discovers blogging about her life experiences is a therapeutic way to release her anxiety, fear and anger. She realizes thousands of people are reading her blog including Detective Jackson. What she reads in Kelly's blogs will change their lives forever.
Produced By
Simuel Rankins
Directed By
Simuel Rankins
Cast
Mary Jane Mahan, Pamela Green, Anthony Davis, Laparee W. Young, Cecili Rankins
About the Crew
Stars L. Warren Young, known for his work on The Blind Side, Footloose (2011) & Anchorman 2: (2013). He can also be seen on the ABC TV show, Nashville.
Won the Audience Favorite at the 2012 Urban Media Makers Film Festival.
Features cameo & music by R&B singer Ray Lavender, former Akon Music Artist. Ray has worked with music heavyweights, Dallas Austin,Teddy Riley, & more.
Nominated for Best Feature film in 2012 Peachtree Village International Film Festival.
Gallery