Rent or Buy Now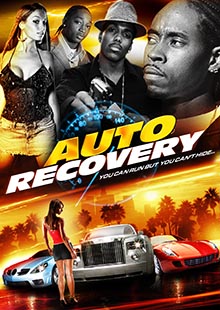 Auto Recovery
Own It November 25, 2008
Genre: Action
Runtime: 113 Minutes
UPC: MAV-5264, 824355526424
Storyline
Slim is a pro at repossessing expensive and highly protected cars, but his next assignment just might be his last. When Slim is forced to choose between recovering a pastor's car or face serving a 20 year sentence his life is changed forever. You never know when your past will catch up to you.
Directed By
Ernest Johnson
Cast
Aaron Andre Frazier, Tyrone Burton, Brian Keith Hall, Ernest Johnson
About the Crew
Aaron Andre Frazier (Weird Harold in Fat Albert)
Tyrone Burton (TK on the WB's 'Parenthood'), nominated for a Independent Spirit Award for his role in Squeeze
Promoted on Maverick's corporate Facebook and Myspace pages
Gallery
Gallery Images are Coming Soon.