Rent or Buy Now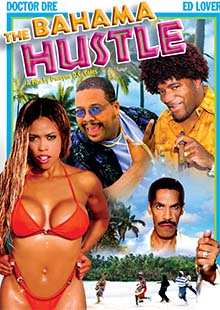 The Bahama Hustle
Own It January 04, 2005
Genre: Comedy
Runtime: 105 Minutes
UPC: MAV-5100, 824355510027
Storyline
Two up-n-coming rappers Ace and Cool breeze dream of becoming the next big thing in the rap world. After making a deal with Slick and Red, two promoters who promise wealth and success, they take out a loan from a local loan shark, Daddy T. To secure the loan Daddy T requires them to sign over body part as collateral. Their worlds crash when they discover that the two crooked rap promoters have ripped them off. After Discovering that Slick and Red have run off to the Bahamas with their money and original recordings, they must travel to the Bahamas to hustle their money and recordings back in time to pay off Daddy T, who is in hot pursuit to collect his collateral, their body parts.
Directed By
Dwayne DC Coles
Cast
Doctor Dre and Ed Lover, Cassandra Lewis, Lady T
About the Crew
This is the last film starring the comedic duo Doctor Dre and Ed Lover, from MTV hit show 'Yo MTV Raps.'.
Urban Comedies are Hits on Home Video.
Starring the voluptuous Cassandra Lewis.
A Film By Dwayne DC Coles.