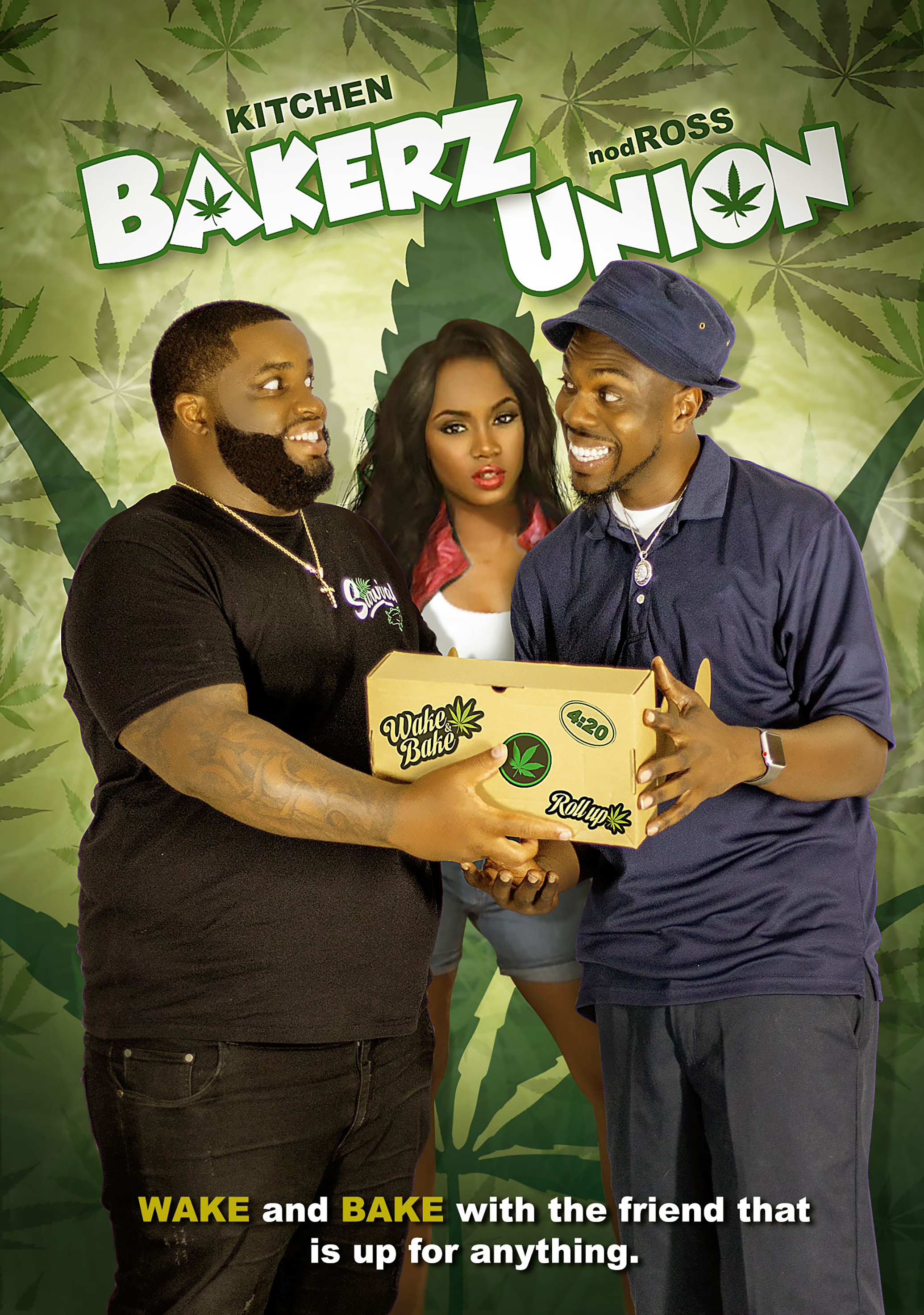 Bakerz Union
Own It April 06, 2021
Genre: Comedy
Runtime: 98 Minutes
UPC: 824355569322, MAV-5693
Storyline
Winston, your local hood mailman and his bootlegging friend Greg, can't seem to catch a break. Well their luck is about to change when these two layabouts accidentally intercept a fresh batch of marijuana in the mail, they launch a new edibles empire. However, when the intended recipient notices his missing weed, this new money-making scheme may create more problems than it solves.
Cast
Ranard "Nod" Ross & Charrell "Kitchen" Kinchen
About the Crew
Gin X is a director, writer, and producer known for Queen Pin (2010), Before my Eyes (2013) and Queen Pin II (2016).
Ranard "Nod" Ross is a Jacksonville, Florida native comedian with over 1 million youtube views for his comedy skits. He has been doing stand up for 5 years now and has worked with major comedians from the likes of Red Grant, Bruce Bruce, Gary Owens, TK Kirkland and many others. He is also an opening act and tours with Lil Duval.
Charrell "Kitchen" Kinchen is a phenomenal up and coming comedian hailing from Miami. He has become well known for his many characters and comedy skits on social media generating him over 200k Instagram followers which includes celebrities.
Gallery