Rent or Buy Now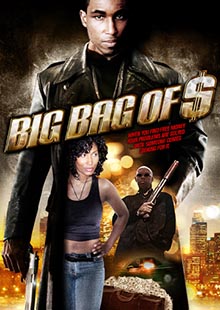 Big Bag of $
Own It April 07, 2009
Genre: Action
Runtime: 85 Minutes
UPC: MAV-5273, 824355527322
Storyline
Five lives collide over an unclaimed bag of money. All desperate for the cash; the fight turns deadly and they are each forced to do the unthinkable. Who will be left standing and just how many lives is the money worth?
Directed By
Scott F. Evans
Cast
Trisha Mann, Shonelle Blake, Michael-David Ricks, Ricco Simmonini
About the Crew
Trisha Mann - Reunion
Rico Simonini - My Sister's Keeper, Max Payne, Pandemic
Promoted on Facebook and Myspace
Gallery
Gallery Images are Coming Soon.