Rent or Buy Now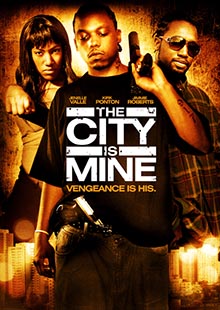 The City is Mine
Own It August 18, 2009
Genre: Action
Runtime: 105 Minutes
UPC: MAV-5309, 824355530926
Storyline
After serving a five-year sentence for drug dealing Gruver is back on the streets and just as ruthless as ever. Driven by greed and ego he will risk everything to reclaim the city that was once his.
Directed By
Patrick Pierre
Cast
Kirk Ponton, Cary Hite, Sergio Gay, Kevin Interdonato
About the Crew
Kevin Interdonato - Won the Rising Star award at the Garden State Film Festival, guest starred on 'The Sopranos', The Roadhouse
Sergio Gay- Money Power Respect
Cary Hite - Absolute Trust
Jeannie Sconzo - Requiem for a Vampire, Black Ribbon, Catch Your Mind
Official selection - SAN DIEGO BLACK FILM FESTIVAL and AMERICAN BLACK FILM FESTIVAL
Gallery
Gallery Images are Coming Soon.