Rent or Buy Now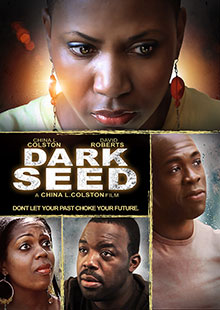 Dark Seed
Own It May 12, 2020
Genre: Romantic, Drama
Runtime: 90 Minutes
UPC: MAV-5652, 824355565225
Storyline
The ticking of her biological clock brings Emon, a hard-driving executive in line for a big promotion, to a decision not shared by her amiable husband Idreese in this intimate drama. A guilty secret buried in her past and an unspoken trauma lurking in his bring on a crisis, as the future of their seemingly perfect marriage hangs in the balance.
Produced By
China L. Colston
Directed By
China L. Colston
Cast
China L. Colston, David Roberts, Harold Dennis, Myriam Moss, Shawn Williams, Yohanna Florentino, TRenee Mathis, and Michael Alexis Palmer
About the Crew
China L. Colston is an actress and director known for Dark Seed which won best film award from the New York's Validate Yourself film festival and won an award for best actress in a feature film. She is also known for Sweet Thang (2017) and A wound in Time (2020).
David Roberts is an actor who was a 2016 AUDELCO Award nominee for Best Supporting Actor & 2013 ABFF Star Project Finalist. He was also a 3-time winner of the Manhattan Monologue Slam. His most recent success has been as CO Davis in Season 5 of the hit show, ORANGE IS THE NEW BLACK. He has starred in the films Deceptive (2009) and Days of Power (2018).
Harold Dennis is an actor known for Englewood (2011), Drifted (2016), Before 'I Do' (2018), and Squatters (2019).