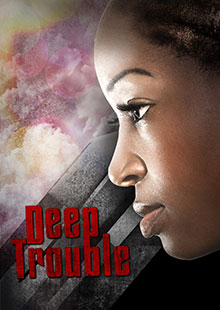 Deep Trouble
Own It May 12, 2013
Genre: Action
Runtime: 90 Minutes
UPC: MAV-5442, 824355544220
Storyline
A drug dealing kingpin tries to take control of a firm which manages the careers of actors. But the artists aren't interested in being part of the dealer's money-laundering scheme, and they hatch their own plan to bring him to justice.
Cast
Antony Hagopian, Isis Harris, Alyah Horsford
About the Crew
Antony Hagopian is an actor known for The Blacklist (2016), Blue Bloods (2013), The Sopranos (2006),and Law & Order (2005).
Isis Harris is an actress known for Wasteland (2011), City Teacher (2007), and As The World Turns (2003).
Alyah Horsford is an actress known for Snitch in New York (2002), and Deep Trouble (2001).