Rent or Buy Now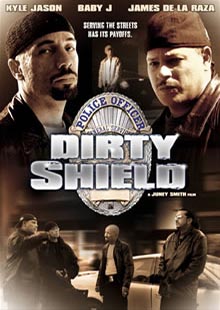 Dirty Shield
Own It September 20, 2005
Genre: Action
Runtime: 89 Minutes
UPC: MAV-5109, 824355510928
Storyline
A detective's partner is shot and killed while on a stakeout. In seeking revenge for his partner's murder, the detective (James De La Raza) falls into a world of police corruption aided by his new partners (Baby J and Kyle Jason). Now he must make a decision between revenge or doing what is right.
Cast
James De La Raza, Baby J, Kyle Jason
About the Crew
Fusion English Speaking Latinos, Young Urban Market appealing to two demographics.
Starring Baby J, radio personality from hot Market Philadelphia and New York.