Rent or Buy Now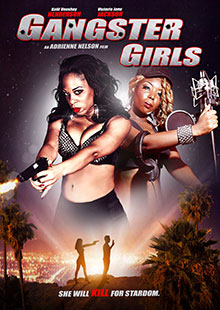 Gangster Girls
Own It December 03, 2019
Genre: Crime, Thriller
Runtime: 87 Minutes
UPC: MAV-5624, 824355562422
Storyline
Two childhood friends cope with growing up in the inner-city in two different ways. They both find themselves in the music industry but, for one, the road to stardom comes covered in blood and deceit.
Produced By
Adrienne Nelson
Directed By
Adrienne Nelson
Cast
Kelli Vonshay Henderson, Victoria Janu Jackson, William Bethel
About the Crew
Adrienne Nelson is a producer and director known for Sunshine, All That Glitters, and Pretty Precinct.
Kelli Vonshay Henderson is known for her work on Reset and Sunshine.