Rent or Buy Now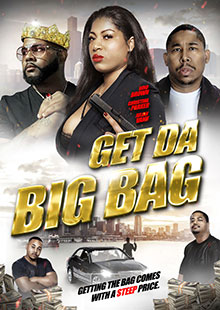 Get Da Big Bag
Own It March 15, 2022
Genre: Crime, Drama
Runtime: 71 Minutes
UPC: MAV-5795, 824355579529
Storyline
Good things come to those who get the bag, but it comes with a steep price.
Cast
Nino Brown, Christina Parker, Julian Vann
About the Crew
Julian Vann is a Chicago filmmaker that has a love for writing. He has been in a few films though the CMAT theater and is making his filmmaking debut with Get Da Big Bag starring social media influencer, Nino Brown.
Nino Brown is a motivational speaker and social media influencer with a large following. Nino has over 2 million followers across all platforms.