Rent or Buy Now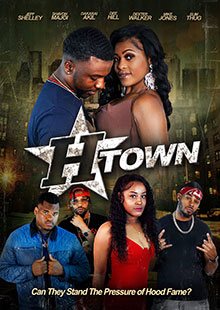 H-Town
Own It August 01, 2023
Genre: Drama
Runtime: 92 Minutes
UPC: MAV-5978, 824355597820
Storyline
Set against the backdrop of Houston, Texas, music producer, Will Moore, and musician, Jasmine Layne, deal with the pressures of hood fame, jealousy, and betrayal.
Produced By
Johnnard Harper
Directed By
Johnnard Harper
Cast
Jeff Shelley, Shavon Majoi, Dee Hill, Dakarai Akil, Dexter Walker, Mike Jones
About the Crew
Johnnard Harper is a writer, director, and producer known for Captured (2018), Behind Closed Doors (2020), and My Biggest Fan (2022).
Mike Jones is a rapper from Houston who reached national fame in 2004 on Swishahouse with the release of his breakout single ""Still Tippin'"" (featuring Slim Thug and Paul Wall). Jones subsequently released his single "Back Then". "Still Tippin" and "Back Then" acted as singles for his debut studio album Who Is Mike Jones?, released back in 2005, which peaked at number 3 on the US Billboard 200 and is certified platinum.
Slim Thug is a rapper who gained mainstream attention for his feature on the hit single "Stll Tippin" by Mike Jones. He then was featured on Beyonce's "Check on it" which reached #1 on Billboard's hot 100 and won an MTV VMA. He's worked with artists such as T.I, Pharrell, Gwen Stefani, and more.
Shavon Majoi is an actress known for The Perfect Wife (2022), The SZN (2023), and Homewrecker (2023).
Jeff Shelley is an actor known for Gutter (2021), Platinum (2022), and Hood Fetish (2022).