Rent or Buy Now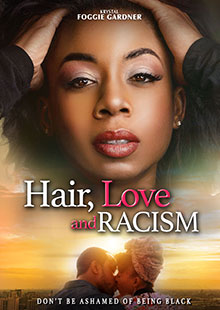 Hair Love and Racism
Own It January 10, 2023
Genre: Drama
Runtime: 87 Minutes
UPC: MAV-5906, 824355590623
Storyline
Karen grew up heavily influenced by her right-wing family. Her whole life she thought people were treated equally regardless of race. Her new home, city, and boyfriend show her a different reality.
Produced By
Nakia T. Hamilton
Directed By
Nakia T. Hamilton
Cast
Krystal Foggie Gardner
About the Crew
Nakia T. Hamilton is a writer, director, and producer known for Beautifully Insecure (2017), Secure the Bag (2019), Heart and Soul Food (2022), and Keisha (2022).
Krystal Foggie Gardner is an actress known for Freestyle (20100, A Knight in the City (2019), and A Reflection of Evil (2021).
Jon Blaq is an actor known for A Christmas Love Story (2019), Murder Chose Me (2019), and The Bridge: Full Circle (2020).