Rent or Buy Now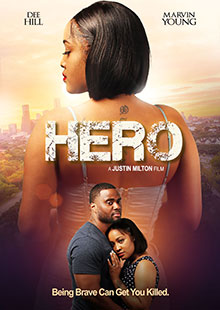 Hero
Own It October 11, 2022
Genre: Thriller
Runtime: 82 Minutes
UPC: MAV-5825, 824355582529
Storyline
After a recent breakup, Derrick, a hopeless romantic, moves into a new apartment looking for a fresh start in life. He quickly discovers that his beautiful next door neighbor, Jessie, may be in an abusive relationship. When she reaches out to him for help, they hatch a scheme to get away from danger.
Produced By
Justin Milton
Directed By
Justin Milton
Cast
Dee Hill, Marvin Young
About the Crew
Justin Milton is a writer and director known for The Foreign Exchange Student (2015), Don't Shoot (2020), and Behind Closed Doors (2020).
Marvin Young is an actor known for My Biggest Fan (2022), Weekend Getaway (2022), and Foreign Exchange Student 2(2022).
Dee Hill is an actress known for Love & Coffee (2020), Dilemma (2022), and Hood Fetish (2022).