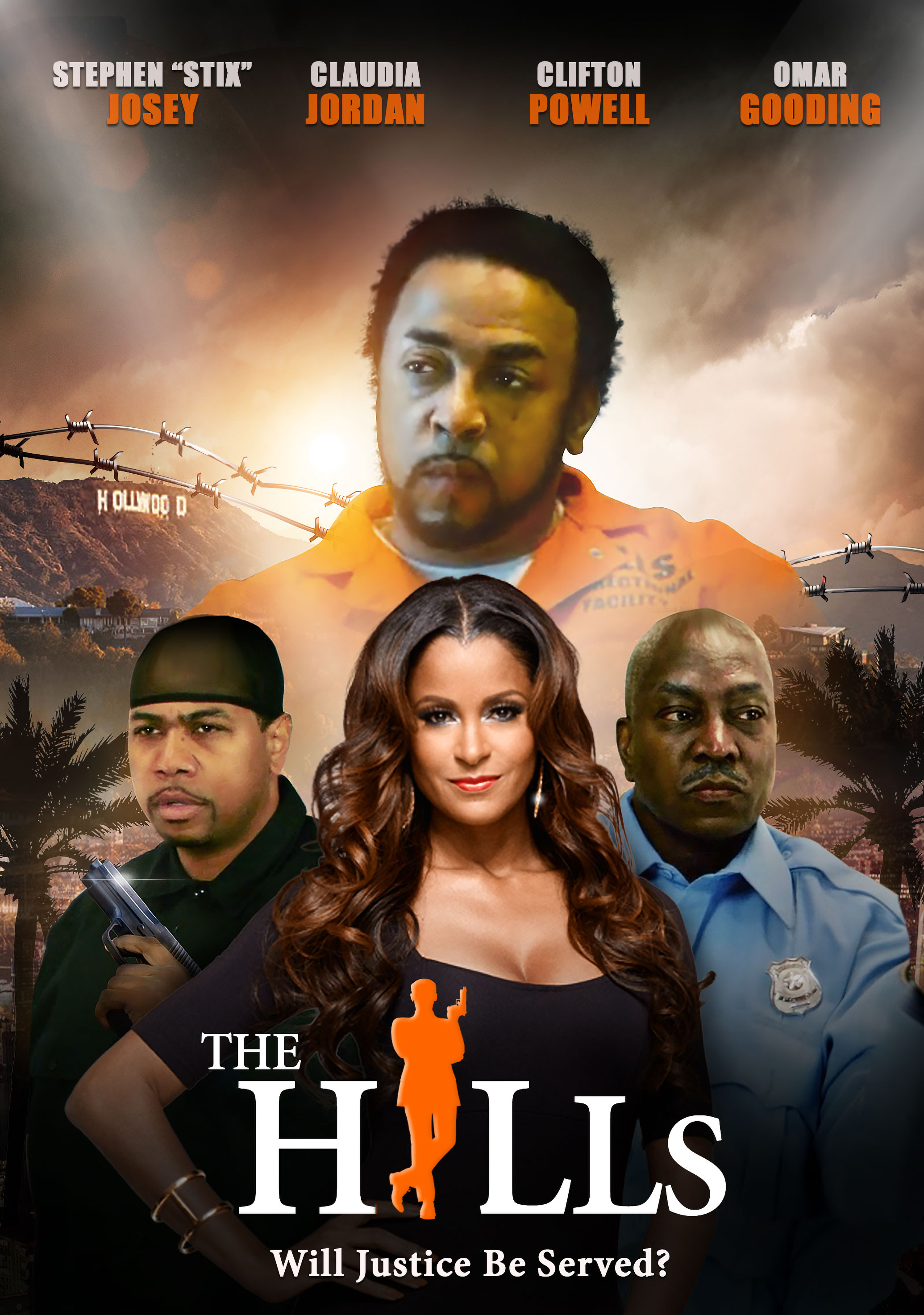 The Hills
Own It April 20, 2021
Genre: Crime, Drama
Runtime: 79 Minutes
UPC: 824355572520, MAV-5725
Storyline
Attorney Lee makes a decision to defend the killer of his one time best friend Jeremiah Matthews SR. The killer is also on trial for trying to kill his best friend's son, Jeremiah Matthews JR., a few years later. Through this journey, Attorney Lee finds himself in a fight for his life.
Produced By
Greg Galloway, Stephen "Stix" Josey
Directed By
Stephen Stix Josey
Cast
Clifton Powell, Omar Gooding, Claudia Jordan, Stephen "Stix" Josey, Taral Hicks, Charles Malik
About the Crew
Greg Galloway is a director and producer known for The Anatomy of Love (2010), Music & Murder (2018), The Substitute Spy (2019), Addiction by Subtraction (2019), Stolen Lilies (2020) and Pinch (2020).
Stephen Stix Josey is a director, producer, and writer known for Music & Murder (2018), I am the Dream (2018), and Pinch (2020).
Clifton Powell is an actor and producer, known for Dead Presidents (1995) and Next Friday (2000), Ray (2004), Norbit (2007), I Got the Hook Up 2 (2019), and Let Go and Let God (2019).
Omar Gooding is an actor known for Baby Boy (2001), King of Newark (2016), Before 'I Do' (2018), and The Perfect Wife (2019).
Cynda Williams is an actress and producer, known for One False Move (1992), Mo' Better Blues (1990) and Tales of the City (1993).