Rent or Buy Now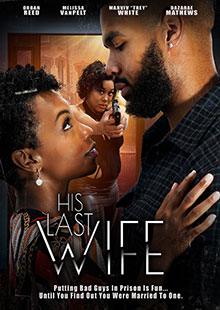 His Last Wife
Own It July 04, 2023
Genre: Drama, Thriller
Runtime: 89 Minutes
UPC: MAV-5956, 824355595628
Storyline
Following the death of a District Attorney, Nivea McKenzie's husband, she sets out to find the person responsible. By digging into his past Nivea learns, she knows nothing about the man she married.
Produced By
LaQuita Langhorn
Directed By
LaQuita Langhorn
Cast
Orban Reed, Melissa VanPelt, Marvin "Trey" White, Dazarae Mathews
About the Crew
LaQuita Langhorn is a novelist turned screenwriter. She has published more than 20 novels and has graduated with a Bachelors of Arts in film and video production. She hopes to inspire others to follow their dreams and encourage growth and diversity in the film industry.
Dazarae Mathews is an actress known for The Bodyguard (2023), Roc Bottom (2023, and How to Keep a Man Happy (2023).