Rent or Buy Now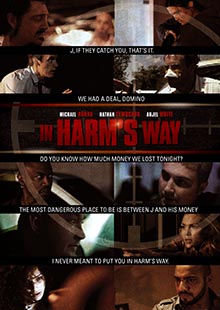 In Harm's Way
Own It December 11, 2012
Genre: Action
Runtime: 112 Minutes
UPC: MAV-5407, 824355540727
Storyline
The best thing in Michael's life is his girlfriend and with no aspirations Michael gets caught up with some old friends, now drug dealers. They find themselves in a life and death situation recovering stolen drugs for an international criminal.
Cast
Michael Borka, Nathan Tymoshuk, Anjel White
About the Crew
Director John Karsko won the MCTC Cinema Division Excellence Award in screenwriting for 'Night Surf'.