Rent or Buy Now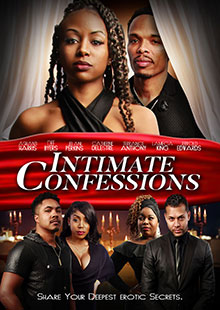 Intimate Confessions
Own It October 04, 2022
Genre: Drama, Erotic
Runtime: 74 Minutes
UPC: MAV-5911, 824355591125
Storyline
Did one sexual decision reroute your entire life? Welcome to the Intimate Confessions support group, a safe, private environment where adults can share and discuss their deepest erotic secrets.
Produced By
Patrick "ParLay" Longworth
Directed By
Celeste Celeste
Cast
Ashanti Harris, Dee Byers, Jelani Perkins, Catherine Delestre, Terrance Anthony, Lamecia King, Jerrold Edwards
About the Crew
Celeste Celeste, CEO of High Maintenance Publishing & Production, is a Filmmaker, Producer, Publisher, Author and Writer making her Directorial Debut with Sexaholics, based on the book Sexaholics (by Jermaine Church) also published by her company.
Ashanti Harris is an actress known for American Soul (2019-2020), Coming 2 America (2021), and ATL Homicide (2021).