Rent or Buy Now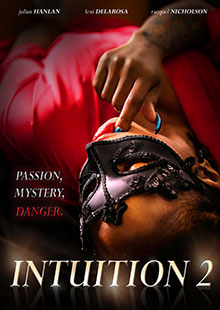 Intuition 2
Own It April 19, 2022
Genre: Thriller
Runtime: 77 Minutes
UPC: MAV-5791, 824355579123
Storyline
After a wild one-night stand, Kenny struggles to find his mysterious woman at a raunchy, underground hotel.
Produced By
Chrys Calixte
Directed By
Ricky W. Jean-Francois and Melvin Hue
Cast
Julian Hanlan, Lexi Delarosa, Racquel Nicholson
About the Crew
Chrys Calixte is a writer, director, and producer known for Intuition (2015) and True Colors (2018).
Julian Hanlan is an actor known for Close Friends (2013), Intuition (2015), and Diary of a Cheating Man (2017).
Lexi Delarosa is an actress known for A Miami Love Story (2017), Zoe911 (2018), and No Love Lost (2019).