Rent or Buy Now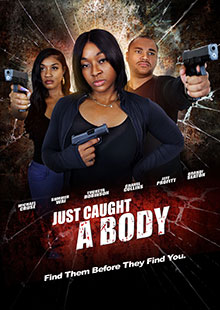 Just Caught a Body
Own It August 15, 2023
Genre: Thriller
Runtime: 73 Minutes
UPC: MAV-5955, 824355595529
Storyline
Deeply indebted gambling addict, Curtis, decides to steal from drug dealer, Vic, to pay off his debts. Curtis then tries to leave town with his girlfriend Sasha, but things go completely awry when Vic confronts them before they can skip town.
Cast
Michael Cruse, Summer Wai, Chanel Collins, Jeff Profitt, Tuckeya Robinson, Brandi Seaton
About the Crew
Jeff Profitt is an actor, director, and producer known for Queen of the Trap House (2021), Deceitful Tendencies (2022), and Getting to the Plug (2023).
Michael Cruse is an actor known for Getting to the Plug (2023), Keisha Takes the Block (2023),and Choppa City Queens (2023).