Rent or Buy Now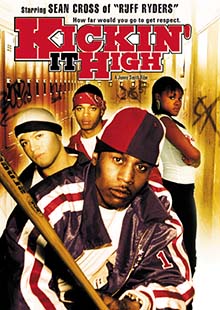 Kickin' It High
Own It January 20, 2004
Genre: Action
Runtime: 105 Minutes
UPC: DVD: MAV-5051, DVD: 824355505122
Storyline
Jamal Monroe, Kaisean Williams and Carlos Fernandez are friends in their senior year of high school. Over the course of a few months their friendships, family lives, school lives and romances are challenged by the negative aspects of living in the hood. By making some wrong choices and dealing with them in the streets of New York, they put themselves in a life and death situation that becomes hard to get out.
Directed By
A Juney Smith Film
Cast
Starring Ruff Ryder rapper Sean Cross, Eric Thomas, Robert L. Humphery, Denny Lopez
About the Crew
This film coming of age film has been touring various urban film festivals around the country to great reviews while portraying a realistic view of life in high in the streets of Harlem.
Gallery
Gallery Images are Coming Soon.