Rent or Buy Now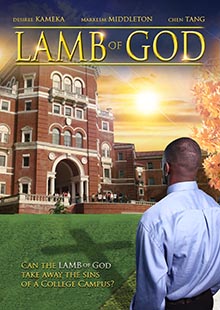 Lamb of God
Own It April 16, 2013
Genre: Drama
Runtime: 71 Minutes
UPC: MAV-5408, 824355540826
Storyline
Desiree, a young journalism major in desperate need of healing, investigates the claims of a Messiah on campus, Immanuel. He has reportedly fed the homeless, healed the sick, and inspired hope in the student body.
Directed By
Stephanie Rodnez
Cast
Desiree Kameka, Markeem Middleton, Chen Tang, Rose Sima
About the Crew
An inspirational film for today's youth about a modern day Lamb of GOD on a college campus.
Gallery