Rent or Buy Now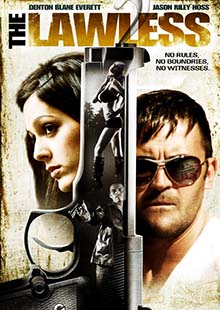 The Lawless
Own It December 16, 2008
Genre: Action
Runtime: 86 Minutes
UPC: MAV-5302, 824355530223
Storyline
Two undercover cops are compromised and now are faced with a choice; kill or watch their loved ones be killed. Taking on the personas of cold blooded murderers these two cops prove that there is evil inside of everyone.
Directed By
Phillip Guzman
Cast
Denton Blane Everett, Jason Riley Hoss, Natalie Bell, Luis Caldeira, Jorge A. Jimenez, Noel Lezama
About the Crew
Starring young hot stars Denton Blane Everett and Jason Riley Hoss
Denton Blane Everett Mad Bad
Luis Caldeira For Amor
Promoted on Maverick's corporate Myspace and Facebook pages
Gallery
Gallery Images are Coming Soon.