Rent or Buy Now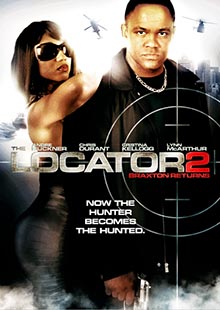 The Locator 2 Braxton Returns
Own It November 17, 2009
Genre: Action
Runtime: 90 Minutes
UPC: MAV-5325, 824355532524
Storyline
Braxton was the government's number one hit man, but he left his life of killing behind for a simpler life with his girlfriend. However, when a new contact calls and requests an easy snatch and grab job Braxton finds it hard to resist. But before Braxton has time to react the 'simple job' turns into his most deadly as he learns the truth about the terrorist who requested it.
Directed By
Andre Buckner, Anthony Miles
Cast
Andre Buckner, Chris Durant, Cristina Kellogg, Lynn McArthur, Andre Smith
About the Crew
The hunter becomes the hunted in this action packed thriller. Don't miss hard hitting Braxton in this top notch sequel!
Andre Buckner - The Locator, Fighting Chance, Blood and Honor
Gallery
Gallery Images are Coming Soon.