Rent or Buy Now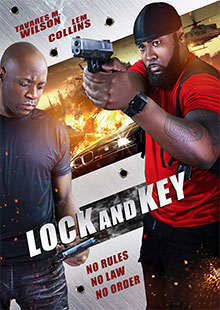 Lock and Key
Own It October 09, 2018
Genre: Crime, Thriller
Runtime: 97 Minutes
UPC: MAV-5588, 824355558821
Storyline
Det. Axel 'Axe' Lock and GBI Agent Lucas 'Luke' Key go undercover to track down the distributor of the new drug, 'God's Eye' and the mysterious Saul aka The Son of God. With their identities unknown to one another they work the case from different angles often coming into direct conflict with each other.
Directed By
Rodney Jackson
Cast
Tavares M. Wilson, Jaye Taylor, Alphonso Jackson
Gallery
Gallery Images are Coming Soon.