Rent or Buy Now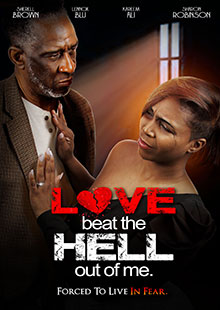 Love Beat the Hell Out of Me
Own It February 07, 2023
Genre: Drama
Runtime: 76 Minutes
UPC: MAV-5888, 824355588828
Storyline
Rene Jenkins thought she had it all: a great marriage, career, son, and an amazing husband. Until life takes a turn for the worse. Abused, betrayed, and mistreated, Rene must choose to continue to live in fear, or fight for her life.
Produced By
Maurice Jones
Directed By
Maurice Jones
Cast
Sherell Brown, Lennox Blu, Kareem Ali, Sharon Robinson
About the Crew
Maurice Jones is a writer and producer know for films such as LOVE BEAT THE HELL OUT OF ME, WHAT IS IT FOR A MAN TO GAIN THE WORLD AND LOSE HIS SOUL, MEMORIES, GAIN THE WORLD, JOYFUL PRAISE AND INNOCENT BAD BOY. Maurice has also help co-produce many other films, did some acting in many films such as the movie MAGIC and many more.
Eric Mayes is an actor known for Magic (2019), Lil Ceasar (2020), and When Love Comes Knocking (2022).