Rent or Buy Now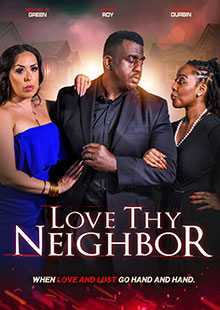 Love Thy Neighbor
Own It May 30, 2023
Genre: Thriller
Runtime: 95 Minutes
UPC: MAV-5915, 824355591521
Storyline
A suburban family is living the good life until a mysterious woman moves next door. She makes her presence known immediately when she comes over to borrow more than a cup of sugar.
Produced By
Michael W. Green
Directed By
Michael W. Green
Cast
Jerrica Roy, Michael W. Green, Amanda Durbin
About the Crew
Michael W. Green is an actor, director, and producer known for Carter High (2015), One More Chance at Love (2016), Mr. Faithful Cheater (2016), Church of Fears (2018), and Blind Confession (2022).
Jerrica Roy is an actress known for The Lyme Lyte (2017), A True Christmas (2022), and Poison Candy (2022).