Rent or Buy Now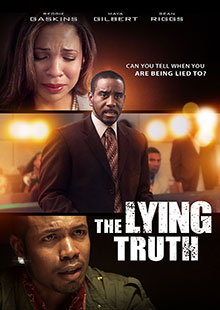 The Lying Truth
Own It February 23, 2021
Genre: Crime, Drama
Runtime: 92 Minutes
UPC: MAV-5711, 824355571127
Storyline
A rapper is accused of rape by a beautiful video vixen. He says he didn't rape her and the sex was consensual. She says he raped her and he feels women are sex slaves. One of them will be exposed as a liar when the truth is revealed.
Produced By
Reggie Gaskins
Directed By
Reggie Gaskins
Cast
Reggie Gaskins, Maya Gilbert, Sean Riggs, Mari Morrow
About the Crew
Reggie Gaskins is an actor, director, and producer known for Friday After Next (2002), Eve (20003-2006), Teacher of the Year (2014), DWB: Dating While Black (2018), and Perfectly Single (2019).
Maya Dunbar is an actress known for The Broken Hearts Club (2009), Zane's Sex Chronicles (2008-2010), The Perfect Man (2011), and Forgiveness (2015).
Sean Riggs is an actor known for The Confidant (2010), Changing the Game (2012), Dirty 30 (2014), and S.W.A.T (2018-2019).
Mari Morrow is an actress known for Family Matters (1992-1997), The Parkers (1999), National Security (2003), Bi Mommas: Like Father, Like Son (2011), and Diva Diaries (2016).