Rent or Buy Now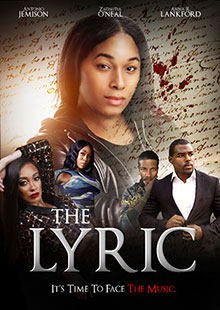 The Lyric
Own It June 07, 2022
Genre: LGBT, Thriller
Runtime: 100 Minutes
UPC: MAV-5763, 824355576320
Storyline
An aspiring singer discovers the lyrics in a song written for her could lead her to the killer of the writer who wrote it.
Produced By
Reginald A. Flemming
Directed By
Reginald A. Flemming
Cast
Zadautia O'Neal, Antonio Jemison, Damage D'Gifted, Anna R. Lankford, Brandon Horton
About the Crew
Reginald Flemming is a director, writer, and producer known for A First Time for Everything (2017) and The Lyric (2022).
Antonio Jemison is an actor known for Flags on the Field (2017), Inner Beauty (2017), and Sweet Mandisa (2021).