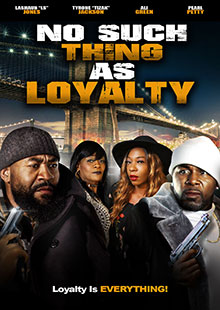 No Such Thing as Loyalty
Own It September 27, 2022
Genre: Drama, Thriller
Runtime: 100 Minutes
UPC: MAV-5836, 824355583625
Storyline
Two men's loyalty is tested when a very ungrateful and needy female comes in between their friendship. Will she divide Darnell and James or will their loyalty to each other overcome the dangerous game she playing. With all being said, James didn't make it no easier either.
Produced By
Tyrone Tizak Jackson
Directed By
Tyrone Tizak Jackson
Cast
Lashaun "LS" Jones, Tyrone Tizak Jackson, Ali Green, Pearl Petty
About the Crew
Tyrone Jackson is an actor and director known for Turned Out (2019), Betrayal (2019) and Infidelity (2021.