Rent or Buy Now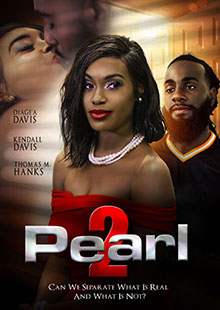 Pearl 2
Own It August 02, 2022
Genre: Thriller
Runtime: 128 Minutes
UPC: MAV-5806, 824355580624
Storyline
Travis continues his life of sobriety and is at a place in life where he is looking for a companion. He soon realizes that some things from his past don't just go away because you want them to. Travis' dad struggles with his own demons from his past and turns to an unlikely means of dealing with them. Jeremy and Ray must find a way to work together if they want their business to continue to grow. However a looming secret threatens to upend everything.
Produced By
Devon Bray Jr., Devon Bray Sr., Sherika Bray, Elexis Bray, Naomi Bray
Cast
DeAge'a Davis, Kendall Davis, Thomas M. Hanks
About the Crew
Devon Bray is a director and actor, known for Mind Games (2016), Loose Ends (2016) and Pearl (2018).
Thomas Martin Hanks is an actor, known for Mind Games (2016), Pearl (2018) and Loose Ends (2016).