Rent or Buy Now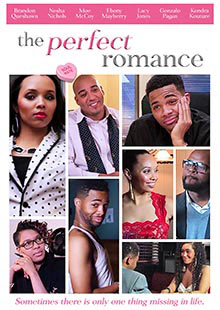 The Perfect Romance
Own It July 25, 2017
Genre: Romantic, Comedy
Runtime: 71 Minutes
UPC: MAV-5534, 824355553420
Storyline
Brandon Donovan, successful entrepreneur, radio show host, and womanizer reaches an inevitable point in life where he has no choice but to come to terms with the way he treats women and introspectively analyze why he can't seem to keep one. He has several interactions with various friends and associates, all of which lead up to the possible finale of his dating life where he meets the woman whom he would like to spend the rest of his life with.
Produced By
Moe McCoy, Brandon DuBoise, Cody Tubbs
Cast
Brandon Queshawn, Nesha Nichols, Moe McCoy, Lacy Jones
About the Crew
Moe McCoy is a filmmaker, writer and producer, known for The Perfect Romance Movie, The Tickler Horror Film (2015) and Angel Horror Film due (2017).
Brandon Queshawn is a comedian turned actor known for many projects including: The Tickler Horror Film (2016), Writing and Starring in The Perfect Romance Movie (2015), Bad Boxer (2016) and many more.
Nesha Nicole's is an actress known for Fast & Furious 8 (2017), Chicago APD (2016), and Making Moves (2015).
Gallery