Rent or Buy Now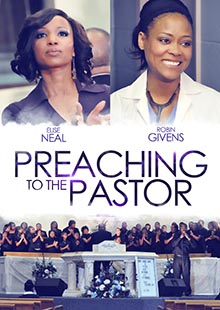 Preaching to the Pastor
Own It May 01, 2012
Genre: Comedy
Runtime: 85 Minutes
UPC: MAV-5392, 824355539226
Storyline
PREACHING TO THE PASTOR is a musical comedy about the controversy going on at High and Mighty Missionary Baptist Church. The Pastor has a dark secret that may cost him his title and his ministry. In the end, everyone needs to be preached to, including the Pastor.
Directed By
Aaron Williams
Cast
Robin Givens, Elise Neal
About the Crew
Robin Givens - Boomerang, Tyler Perry's The Family That Preys, Head of the Class.
Elise Neal - Hustle & Flow, Scream 2, Private Practice, The Fresh Prince of Bel-Air.
J. Omar Castro - HBO's Treme.