Rent or Buy Now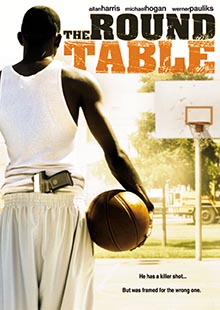 The Round Table
Own It April 18, 2006
Genre: Drama
Runtime: 94 Minutes
UPC: MAV-5087, 824355508727
Storyline
Star athlete Lucky Sanderson has everything going for him: a scholarship to State College and the support of his family and community. But he soon finds out that life is more than just sports, cars, and girls. A rash of robberies, a murdered store clerk, and a key witness all point to Lucky as the culprit. Could it be a well-crafted conspiracy by the neighborhood gang, or is lucky the victim of police corruption. It's a race against time as Lucky's cousin, Det. Mark Thompson, desperately tries to gather all of the clues before Lucky gets sentenced to death.
Directed By
Avril Z. Speaks
Cast
Alan Harris, Michael Hogan, Werner Pauliks
Gallery
Gallery Images are Coming Soon.