Rent or Buy Now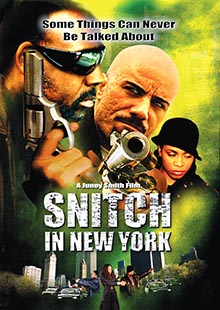 Snitch in New York
Own It January 14, 2003
Genre: Action
Runtime: Minutes
UPC: MAV-5440, 82435544022
Storyline
New York's toughest police precinct has six escaped felons on the loose. These dangerous criminals specialize in insurance schemes, drug dealing, gun-running, paid assassinations, pimping and organized robberies. Feeling pressure from New York's top brass, the precinct elite set out to arrest these hard to get criminals by using their number one weapon... a snitch.
Cast
Maurice Carlton, Kyle Jason, Erika Flores
Gallery
Gallery Images are Coming Soon.