Rent or Buy Now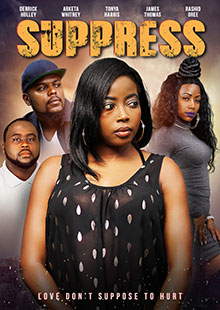 Suppress
Own It August 08, 2023
Genre: Drama
Runtime: 88 Minutes
UPC: MAV-5951, 824355595123
Storyline
A medical assistant with dreams of being a poet, falls deeply for her new boyfriend. When she puts her dreams aside and him first, it leads her to find out that her prince charming is not so charming after all.
Produced By
Derrick Holley
Directed By
Derrick Holley
Cast
Arketa Whitney, Derrick Holley, Tonya Harris, James Thomas. Rashid Oree
About the Crew
Derrick Holley is actor, director, and editor known for Karma (2013), Karma 2 (2018), Suppress (2018), and Condemn (2022).