Rent or Buy Now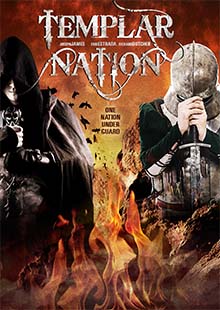 Templar Nation
Own It July 23, 2013
Genre: Action
Runtime: 78 Minutes
UPC: MAV-5420, 824355542028
Storyline
After an archaeologist and his students excavate a Templar Knight's tomb, they are thrown into the middle of an ancient blood feud. They must either follow the Templar's ancient path or face destruction at the hands of a dark league of assassin.
Cast
Erik Estrada, Richard Dutcher, Joseph James, Cristina Segovia, Todd Frost, Natalie Paige Willison
About the Crew
Erik Estrada best known as 'Ponch' from the television series CHiPs.
History buffs and fans of conspiracy will enjoy this film about the Knights Templar.
Joseph James winner of the Award of Merit from the Accolade International Film Competition for his directorial debut of the feature film The Masonic Map.
Gallery