Rent or Buy Now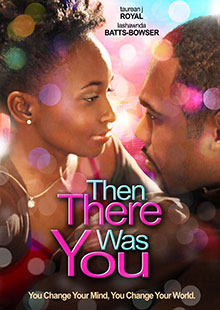 Then There Was You
Own It January 03, 2023
Genre: Drama, Romance
Runtime: 81 Minutes
UPC: MAV-5944, 824355594423
Storyline
Ladies man, Kingston, gets more than he bargains for when he encounters beautiful spoken word artist, Shandre, who introduces him to a lifestyle deeply rooted in African American culture. Finding himself falling head over heels for the first time; his past resurfaces, and jeopardizes his future.
Produced By
Adewale Bajere, Shanti Nelson, Nancy Beauplan, Akil DuPont
Directed By
Adewale Bajere
Cast
Taurean J. Royal, Lashawnda Batts-Bowser
About the Crew
Adewale Bajere is a writer and director known for The Mayweather Live Show (2009), Mr. Anonymous (2009), and Then There Was You (2019).
Taurean Royal is an actor and director known for I am Going to Kill Someone This Friday (2018), Manson Lane (2018), and That's the Fxxking Trailer (2020-2022).