Rent or Buy Now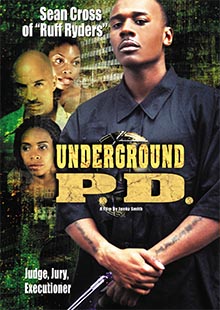 Underground P.D.
Own It April 20, 2004
Genre: Action
Runtime: 89 Minutes
UPC: MAV-5062, 824355506228
Storyline
An elite team of detectives assigned to capture the city's most violent felons gets unwanted help from a stranger that is apprehending them first. Now they have the felons and this stranger to catch, that takes them on the chase of civil arrests to murder.
Directed By
A Juney Smith Film
Cast
Starring Ruff Ryder Artis Sean Cross, Alyah Horford, and Jarvia Udosen.
About the Crew
Ruff Ryder recording artist Sean Cross stars in this action drama that takes the characters on a wild chase from civil arrests to murder.