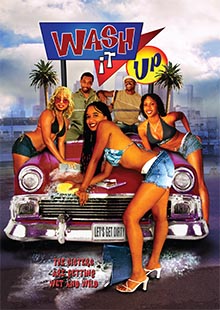 Wash It Up
Own It February 04, 2003
Genre: Comedy
Runtime: Minutes
UPC: MAV-5020, 824355502022
Storyline
Chris Johnson is a woman full of dreams and she can really carry a tune. Her group 'Harmony' hasn't had a break so they are forced to work at the local car wash while they wait for their big break. A disc jockey begins to look for an opening musical act for a Comedy Tour he is sponsoring and wants to check out the local talent. One day at the car wash he not only finds a folly of characters, but comedy, love and music flavor that puts him in the back seat.
Directed By
Nahala Johnson and Frederick Alexander
Cast
Chrystale Wilson, Zufan Stefanos, Fred Alexander
Gallery
Gallery Images are Coming Soon.