Rent or Buy Now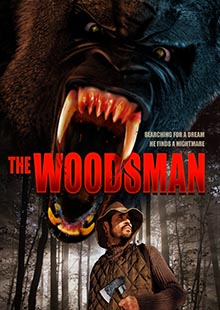 The Woodsman
Own It January 07, 2014
Genre: Thriller, Horror
Runtime: 82 Minutes
UPC: MAV-5423, 824355542325
Storyline
What happened to Mauro in the forest during that three day period has remained a mystery until the recent discovery of this footage - footage that was likely stolen from a government office in Belize. This is the terrifying story of a man searching for a dream, only to find a living, breathing nightmare. This is the story of Mr. Bosque's ill-fated, final adventure. Some things should remain a mystery.
Directed By
Christian Cisneros
Cast
Maurice Ripke, Eric Garcia
About the Crew
Maurice Ripke is currently in a TV Series Shadow 44 as Snakeface.
Several appearances in the TV Series - Blood Relatives.
Starred in Maverick Film Mad Bad. Submitted to several film festivals all over the world.